Commentary
Education freedom is about empowering parents and students to choose an education that best fits their needs.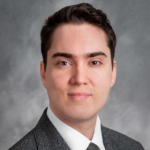 Commentary
If you think we're going to solve the problem just by doing more of what we've been doing, or even doing it faster, guess again.
Blog
Certificate of Need laws prevent healthcare providers from adding medical equipment without first receiving permission from the state.
Blog
Americans are accustomed by now to hearing, and maybe even believing, that the stakes are higher than ever. But is it true this time?
Featured Publication
This study analyzes the available minimum lot sizes and minimum home sizes in ordinance at the local level in Georgia.
Read More
Research
This study analyzes four key issues facing the Buckhead community in Atlanta, GA.
Featured Publication
Housing prices are rocketing skyward, and one factor contributing to the rise is the cost of regulation to build a new single-family home.
Read More
Friday Facts
Get updates in your inbox every Friday from the Georgia Public Policy Foundation.