Commentary
There is no good reason for school choice not to be a bipartisan priority.
Commentary
Three bills that would have reduced certificate of need regulations by varying degrees were introduced this year. 
Blog
A new law will recognize occupational licenses obtained in other states.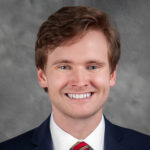 Blog
A recap of the eleventh week of the 2023 legislative session in Georgia.
Featured Publication
The Georgia Public Policy Foundation's goal for this Guide to the Issues is to provide a compilation of commonsense policies.
Read More
Policy Paper
One possible solution for Georgia's growing disparity in healthcare access is allowing full practice authority for nurse practitioners and physician assistants.
Policy Paper
This report reviews the evidence on the topic and estimates the long-term economic impacts of funding Georgia students directly.
Featured Publication
While impact fees are a tool to help defray the costs of infrastructure needed to support new development, they are also an additional housing cost.
Read More
Friday Facts
Get updates in your inbox every Friday from the Georgia Public Policy Foundation.